Auction Details:
Online Only Auction of Contractors Plant, HGV's, Tools, Farm & Groundcare Machinery
---
Update: Husseys Auction Centre is OPEN - but access is RESTRICTED.
In order to control and monitor numbers on site, access will only be permitted to those with confirmed viewing, collection or delivery appointments.
Please call 01392 425481 to make an appointment. If you don't have an appointment you will not be allowed on site.
Download Husseys' Google Calendar of our auctions
---
1200+ Lots Expected
View Gallery

Bid Now! - bidspotter.co.uk
or
Bid Now! - i-bidder.com
---
Please Be Aware - The Running Order Of The Sale Has Changed!
It's now HGV's followed by large plant & machinery, followed by small plant & tools.
Please ensure you are familiar with the new timings or you may miss items you wished to bid on!
---
Expected Entries To Include
Direct From GAP & Local Councils:
Schmidt Swingo Compact Sweeper (2012), 5 x Etesia Pro53 Mowers, 8 x Etesia Pro 46 Mowers, Mac Steam Cleaner, Stihl Disc Cutters, Strimmers, Blowers And Hedge Trimmers, Lalbutt 7' Grab, Cherry 4' Loader Bucket, Linde Electric Pallet Truck
Further Details Soon...

Plant, Diggers & Machinery:
JCB JS130 (2011) 5605 Hrs, JCB 15C-1 2018, 790 Hrs, Genie Z45/25J Man Lift 1602 Hrs, JCB & Ammon Hi Lift Track Barrows, Groundhog GP360 Welfare Unit, Groundhog Plug and Go Unit, Cat 35D Forklift, Grove 12T Crane, Peljob 1 Ton Hi Lift Dumper, Redrock 7' Grab, Curtainside Trailer, Caterpillar Dsl Forkift, 3 Pallets Sandstone Blocks, Roofing Tiles, Road Signs, Herras Fence Panels & Feet, Selection Excavator Buckets and Grabs, Stephill And SDMO Generators, Access Equipment, Site Mixers, Forklift Tipping Skips, Pressure Washers, Excavator Hammers, Diesel Tanks, Plate Compactors, Etc Etc…
Further Details Soon...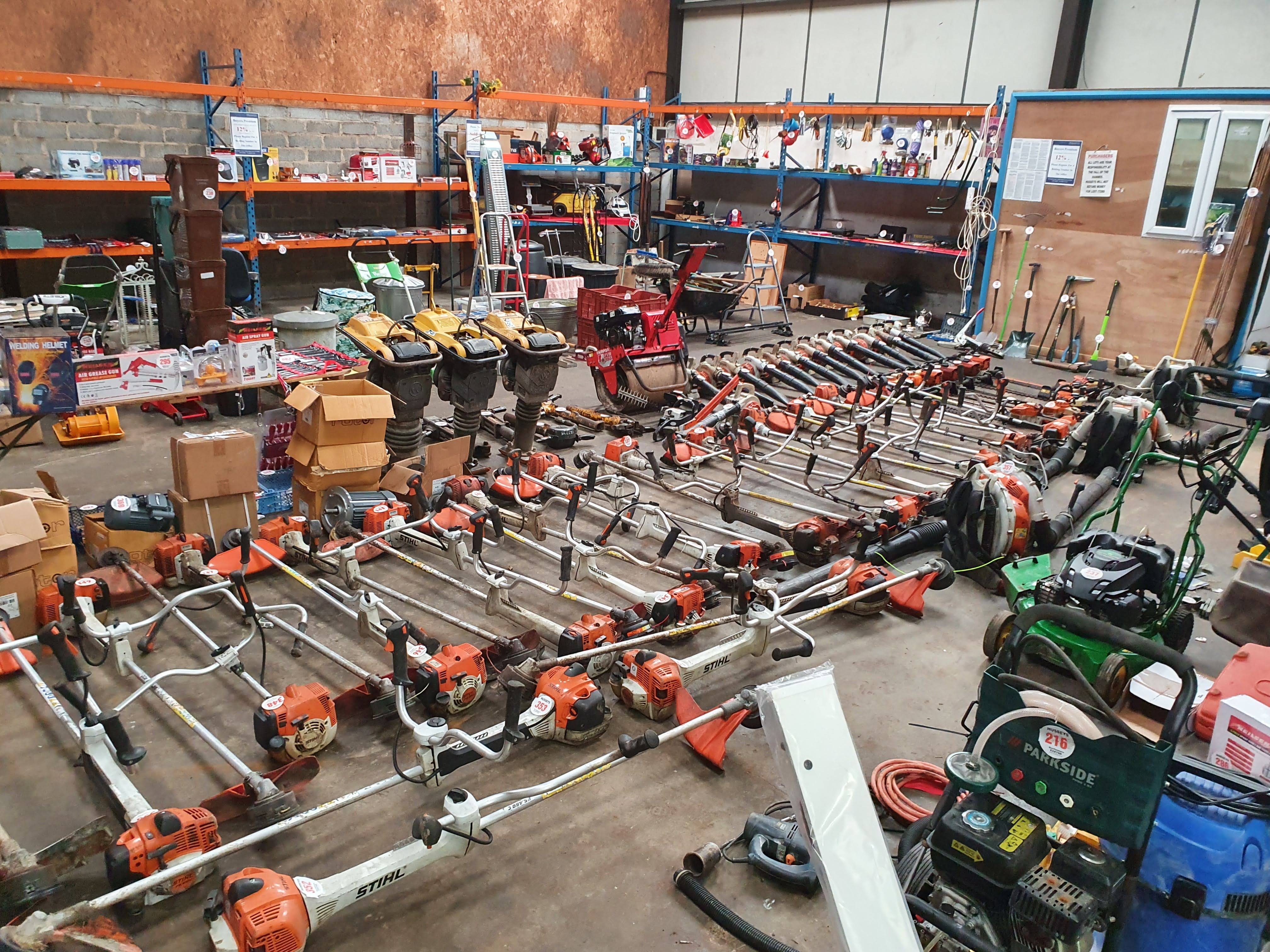 Agriculture & Groundcare:
Ford 8240 4wd Tractor (L), Massey Ferguson 35 3 Cyl Tractor, Massey Ferguson 550 Tractor c/w Loader, Fergie T20 Tractor, Timberwolf Wood Chipper, John Deere 3215B, F1400, 3235A Mowers, Ransommes Fairway 300 Mower, Selection of Ride On and Push Along Mowers, Western 14T Tipping Trailer, Kawasaki Mule, Farr 700 UTV, Yamaha Grizzly Quad, Iseki Compact Tractor, Yamaha Moto Quad, Allen Scythe, Forklift Tipping Skips, Pressure Washers, Selection of Generators & Compressors, Power Tools, Strimmers, Chainsaws, Hedge Trimmers, Brush Cutters
Vehicles:
08/58 Isuzu NQR 70 - 5193cc 2dr Truck (White)
06/06 MAN TGL - 4580cc Tilt Slide 2dr Flat Bed (White, 359k)

View these vehicles on i-bidder.com
Offsite Lots:
8 Pallets of Roofing Tiles
Further Details Soon...
Filter Search
Cormac Solution Items
GAP Plant Items
Exeter City Council items
Excavators
Tractors
Generators
Trailers
Garden & Outdoor
Further Entries Invited & Anticipated
All Entries Provisional And Subject To Withdrawal At Any Time.
Unsure how online auctions work? Click here: