Auction Details:
Online Auction of Contractors Plant, HGV's, Tools, Farm & Groundcare Machinery
---
1200+ Lots Expected
View Gallery

Bid Now! - bidspotter.co.uk
or
Bid Now! - i-bidder.com
---
Expected Entries To Include
Direct From GAP & Local Councils:
Western & Main Diesel Bowsers, Brendon Washer Bowsers, Bomag Pedestrian Roller, Trench Covers, Barriers, Scaffold Planks, Herras Fence Feet, Trailer Wheels, JCB & Belle Hydraulic Packs, Alloy Access Tower, Stihl Disc Cutters & Strimmers, CAT 4 Detectors, Hilti Power Tools Etc, Etc.



Plant, Diggers, Vintage Tractors & Machinery:
Kobelco 7.5 Ton Swing Shovel, Kubota 3 Ton Digger, Polaris Ranger, 2x Benford 2 Ton Dumpers & 1 3 Ton Dumper, International B250 Diesel Tractor, JCB Telehandler, Ford 8240 4WD Tractor, Case Wheeled Digger, Honda TRX500 Quad 2010, Kubota B4200 4WD Compact Tractor c.w Topper, Chippit Wood Chipper, Multi Sweep Forklift/Telehandler Brush, Selection Of 2.5-3.5 Ton Indespension & Ifor Williams Plant Trailers, Double Axle Flatbed Trailer, Challenger Single Axle Trailer, Twin Axle Box Trailer, Class Mower, Neimeger Hay Turner, Yamaha WR450 Motorbike, Gas Gas Trials Bike, Hayter T44 5 Gang Cabbed Mower, Honda Ride On Mower, John Deere 3235 5 Gang Mower, Jacobsen Greens Mower, Battery Forklift, David Brown 990 Tractor, Massey Ferguson 35 Tractor, International 674 Loader Tractor, Groundhog GP360 Welfare Cabin, BCS Flail Mower, Wacker Neuson 100-70 Super Heavy Duty Compactor 2012, Compair Fast Tow Compressor, Ransomes GA30 Aerator, Site Boxes, Block Grab, Honda Etesia Viking & John Deere Pedestrian Mowers, Forklift Tipping Skips, Alloy Access Equipment, Ifor Williams Trailer Sides, Jasic AC/DC Water Cooled Welder Etc, Etc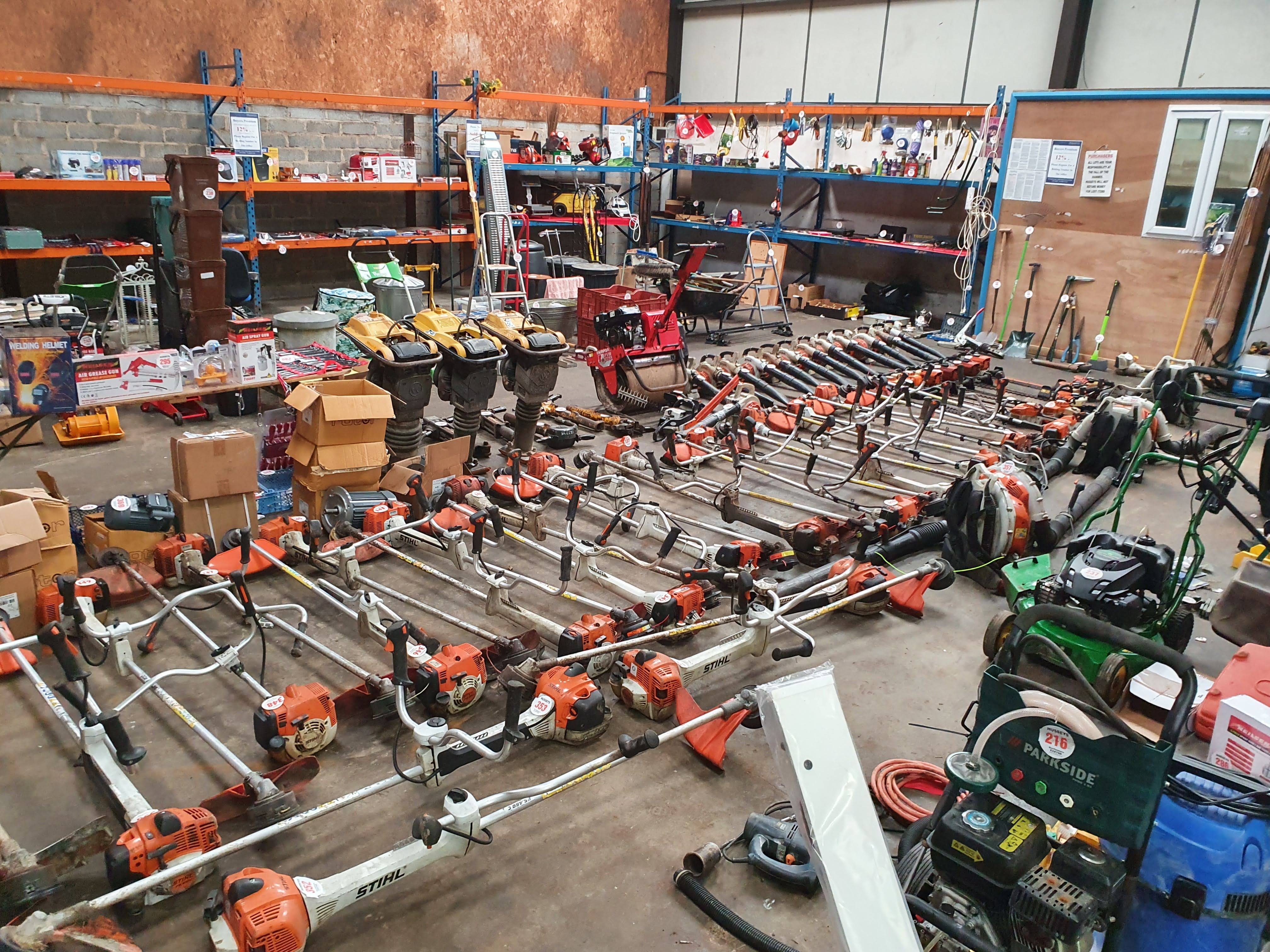 Vehicles:
16/65 Daf Trucks LF 220FA Sweeper - 6700cc 2dr (White, 100k)꙳
13/13 Daf Trucks CF - 9186cc 2dr Tipper (White)꙳
12/12 Daf Trucks LF Refuse Vehicle - 6692cc 2dr (White)
12/12 Dennis Elite 2 Refuse Vehicle - 7146cc 2dr (White)
12/12 Daf Trucks LF Refuse Vehicle - 6692cc 2dr (White)
12/12 Dennis Elite 2 Refuse Vehicle - 7146cc 2dr (White)
Further Details Soon...

View these vehicles on i-bidder.com
Offsite Lots:
Further Details Soon...
---
Filter Search
Filter by seller:
Filter by category:
Further Entries Invited & Anticipated
All Entries Provisional And Subject To Withdrawal At Any Time.
Unsure how online auctions work? Click here: