Auction Details:
Online Auction of Contractors Plant, HGV's, Tools, Farm & Groundcare Machinery
Online Auction Of Plant, Machinery and Equipment etc.
Bidding Starts Finishing From 11.00am.
View On Site Prior To Bidding. (Mon - Fri 9.00am to 4.30pm)
Online Bidding Only. Register And Bid Via bidspotter.co.uk or i-bidder.com
How does it all work? Click Here
---
1200+ Lots Expected
View Gallery

Bid Now! - bidspotter.co.uk
or
Bid Now! - i-bidder.com
---
Expected Entries To Include
Direct From GAP & Local Councils:
John Deere 6330 Tractor 2013, John Deere Rdie On Mower, Hako Citymaster 2200 Sweeper 2018, Bailey Twin Axle Tipping Trailer, Marston Tipping Trailer, Water Bowsers, Diesel Bowsers, Tri Axle Indespension Tilt Bed Transporter Trailer, Pike General Purpose Single Axle Trailer, AJC Welfare Unit. Ifor Williams & Indespension 2.7 & 3 Ton Plant Trailers, Terex MBR71 Pedestrian Rollers, Approx 50 Heras Fence Panels, Chapter 8 Barriers, Water/Sand Filled Barriers, Alloy Scaffold, Red Band Screeder, Approx 25 Stihl TS410 Disc Cutters, Cat Detectors, Apporx 100 Lots of Power Tools

Plant, Diggers, Vintage Tractors & Machinery:
Hyundai 55-7 Excavator 2015, Kubota KX36Mini Digger, Volvo EC55B Digger 2011, Kubota KCX040 Digger, Yanmar SV08 Mini Digger, JCB 8015 Mini Digger, Case CX16 Mini Digger, IHI 1.4 Ton Mini Digger 2006, Kawasaki Mule 2010, Kawasaki Trans Mule, New Holland TC21 Compact Tractor, International 454 Cabbed Tractor, Compair C42 Road Compressor, Ransomes Triple Diesel Mower, 2x Upright SL30 4wd Lifts, 25KVA Generator (unused), Ammann Hi Tip Diesel Track Barrow, Wessex 8x4 & 10x6 Plant Trailers, Toro reelmaster 6500 Gang Mower, Kubota PTO Sweeper/Collector, Ford 4000 Loader, Kalmar QC25 Gas Forklift, "X Toilet Blocks, Approx 30 Belle 150 Mini Mixers Both Petrol & Electric, Portable Toilets, Mobile Cutting/Welding Station, Metal Lathe, Forklift Tipping Skips, Wacker Trench Rammers & Plate Compactors, Step & Extending Ladders, Alloy Scaffold, Pallets Of Feather Edge Boarding. Forklift Extensions, JCB Beaver Hydraulic Breaker Packs, Powermatic Industrial Heater, Polarid D Bat Quad Bike, Childs Quad Bike, Pick Up Canopy ETC. Approx 1200 Lots.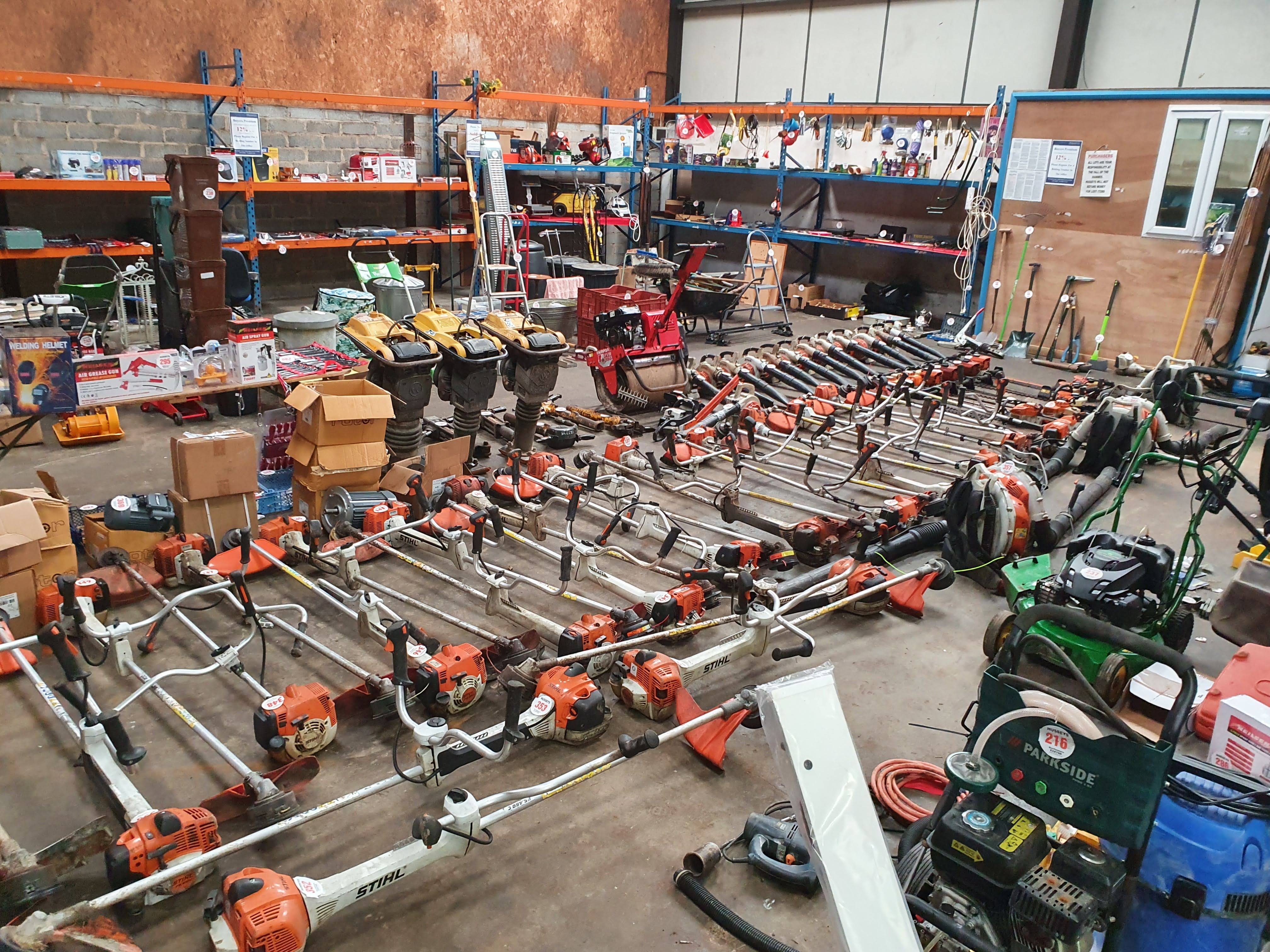 Vehicles:
13/63 Iveco Eurocargo (MY 2008) - 5880cc 2dr Flat Bed (Black)
10/10 Daf Trucks LF Skip Lorry - 6692cc 2dr (Red)
08/08 Daf Trucks CF - 12900cc 2dr Flat Bed (Blue)
06/56 Daf Trucks FA LF45.150 - 3920cc 2dr Tipper (White/yellow)
06/06 Volvo FL Gully Sucker - 5480cc 2dr (Yellow)
06/06 Iveco Eurocargo - 5880cc 2dr Dropside (Orange, 595k)
03/03 Nissan Cabstar E95 SWB - 2664cc 2dr Pickup (White)
Further Details Soon...

View these vehicles on i-bidder.com
Offsite Lots:
Further Details Soon...
---
Filter Search
Filter by seller:
Filter by category:
Further Entries Invited & Anticipated
All Entries Provisional And Subject To Withdrawal At Any Time.
Unsure how online auctions work? Click here: