Auction Details:
Online Only Auction of Contractors Plant, HGV's, Tools, Farm & Groundcare Machinery
---
Update: Husseys Auction Centre is OPEN - but access is RESTRICTED.
In order to control and monitor numbers on site, access will only be permitted to those with confirmed viewing, collection or delivery appointments.
Please call 01392 425481 to make an appointment. If you don't have an appointment you will not be allowed on site.
Download Husseys' Google Calendar of our auctions
---
1200+ Lots Expected
View Gallery

Bid Now! - bidspotter.co.uk
or
Bid Now! - i-bidder.com
---
Expected Entries To Include
Council & Utility Entries:

2 x Kubota F3890 (19), Trimax FXU135 Flail, JCB Loadall 530-70 (55), John Deere X940 (19). Hako Citymaster 1600 Sweeper, Nilfisk BR1100S Sweeper

Plant, Diggers & Machinery:
Doosan DX19 Excavator 2019 1150hrs, JCB JS130 Swing Shovel 2011, JCB 8032 ZTS Excavator, JCB 1.5 Ton Mini Digger 2018 790hrs, Terex 3 Ton Straight Tip Dumper 2007, Terex 6 Ton Swivel Skip Dumper, Barford 6 Ton Straight Tip Dumper, Case 580SK Wheeled Digger, JLE Lifter (2000), John Deere 855 Diesel Gator c.w Gamic Canopy 2016, 12 Ton Grove Crane, Groundhog GP360 Welfare Unit, Kioti K2400 UTV 2018 820hrs, New Holland Hi-Lift Skid Steer, Genie Cherry Picker, JCB Skidsteer 2011, JCB 155-65 Fast Trac M Reg 6000hrs, Thomas 133 Skidsteer, Cat 35 Diesel Forklift, Climax Diesel Forklift, 1968 Ford 3000 Tractor c.w Ford Cab, Massey 130 Industrial Cabbed Tractor (Same as 135), Ford 3000 Tractor, David Brown 1390 2wd Tractor (2003), Equi-Trek Horse Trailer, Efco Turaeg 92 EVO 4WD Brushcutter, 3 Wheeled Buggy, Stone Discharge Trailer, Curtain Side Trailer, Ransomes Fairway 300 Gang Mower, John Deere & Ransomes Diesel Mowers, Efco Turaeg 92 Evo 4wd Brushcutter 100hrs, Ifor Williams Livestock Trailer, Back Actor, Turfco Top Dresser, Ferris Outfront Mower, Youngman & Power Tower Access Units, ML500 Swing Lifts, Stephill 12 KVA Fast Tow Generator, Mobile Sandblasting Setup In An Indespension Trailer, Water Bowsers, Western Washer Bowser, Car Transporter Trailer, Quick Hitches, Road Saws, Forklift Tipping Skips, Roll Bars For Compact Tractors, Wacker Trench Rammers, Honda Pedestrian Mowers, Small Tools & Garden Machinery, Firewood, Bikes, Trench Rammers, etc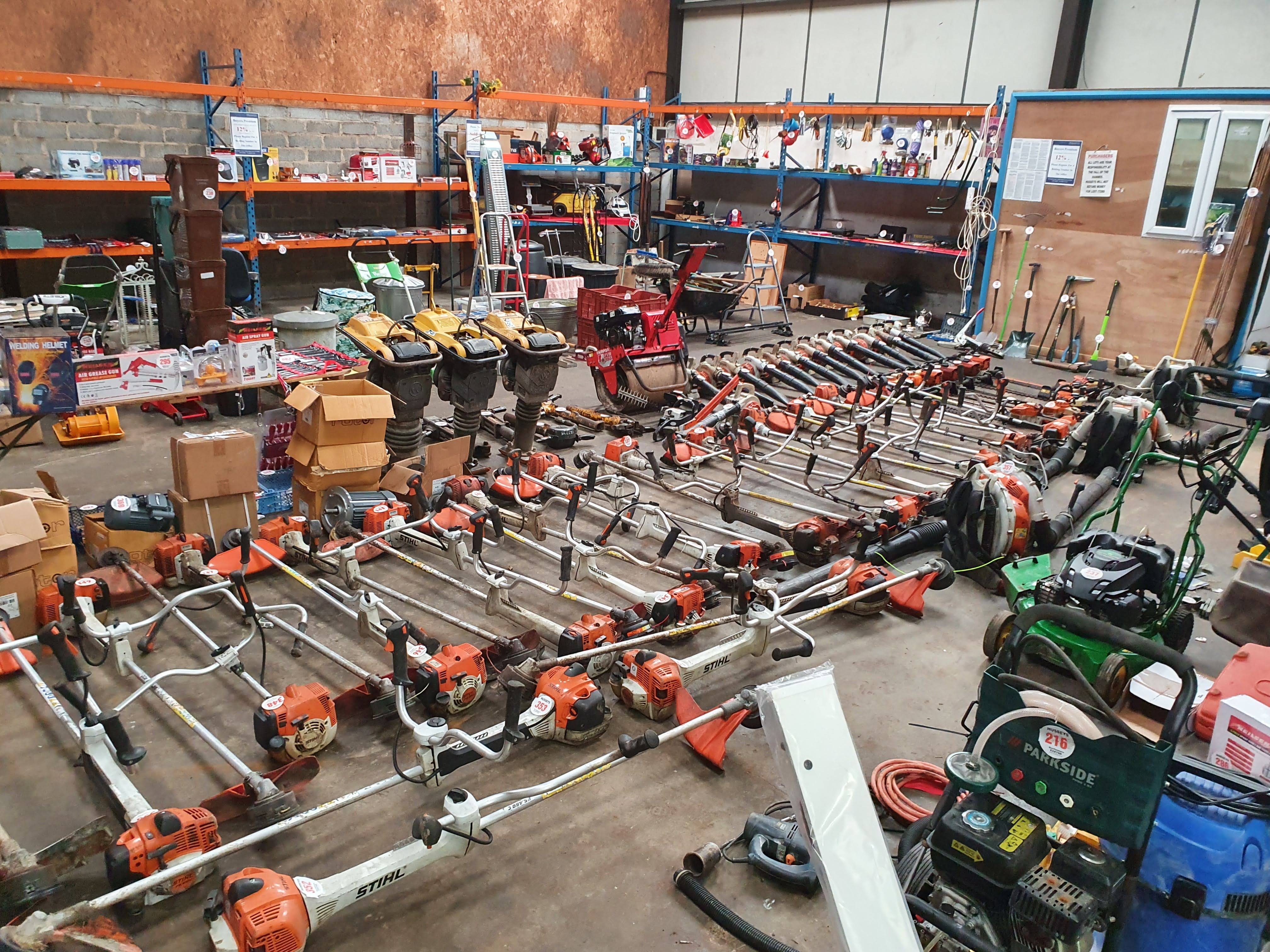 Vehicles:
08/58 Isuzu Trucks NQR 70 - 5193CC 2DR Truck (White)
Further Details Soon...

View these vehicles on i-bidder.com
Filter Search
Cormac Solution Items
GAP Plant Items
Exeter City Council items
Excavators
Tractors
Generators
Trailers
Garden & Outdoor
Further Entries Invited & Anticipated
All Entries Provisional And Subject To Withdrawal At Any Time.
Unsure how online auctions work? Click here: