Auction Details:
Online Only Auction of Contractors Plant, HGV's, Tools, Farm & Groundcare Machinery
1200+ Lots Expected
View Gallery

Bid Now! - bidspotter.co.uk
or
Bid Now! - i-bidder.com
Expected Entries To Include
Direct From GAP & Local Councils:
3x 2018 Samurai Brushcutters/Bank Mowers, Transcube Diesel Tank, 2000 Litre Main Diesel Bowser, Cable Drum Trailer, Western Water Bowser,Pr Of Pike Traffic Lights, Single Axle General Purpose Trailer Wacker & Husqvarna Road Saws, Block Splitters, Belle Petrol Mini Mixers, Reversible Diesel Wacker Plates, Generators, JCB & Terex Hydraulic Breaker Packs, Space Heaters, makita & Hilti Power Tools, Chainsaw Safety Equipment, Digger Buckets, 40 Lots Of Stihl Garden Machinery.

Diggers & Machinery:
Early Entries To Include: Massey Ferguson 6170 4WD Tractor c.w Loader, Case Wheeled Digger, Chiefton 5 Ton Swing Shovel, Industrial Fordson Major, Kubota 3 Ton Digger, Land Legend Compact Tractor, John Deere Conventional Baler, Kubota 4wd Outfront Ride On Mower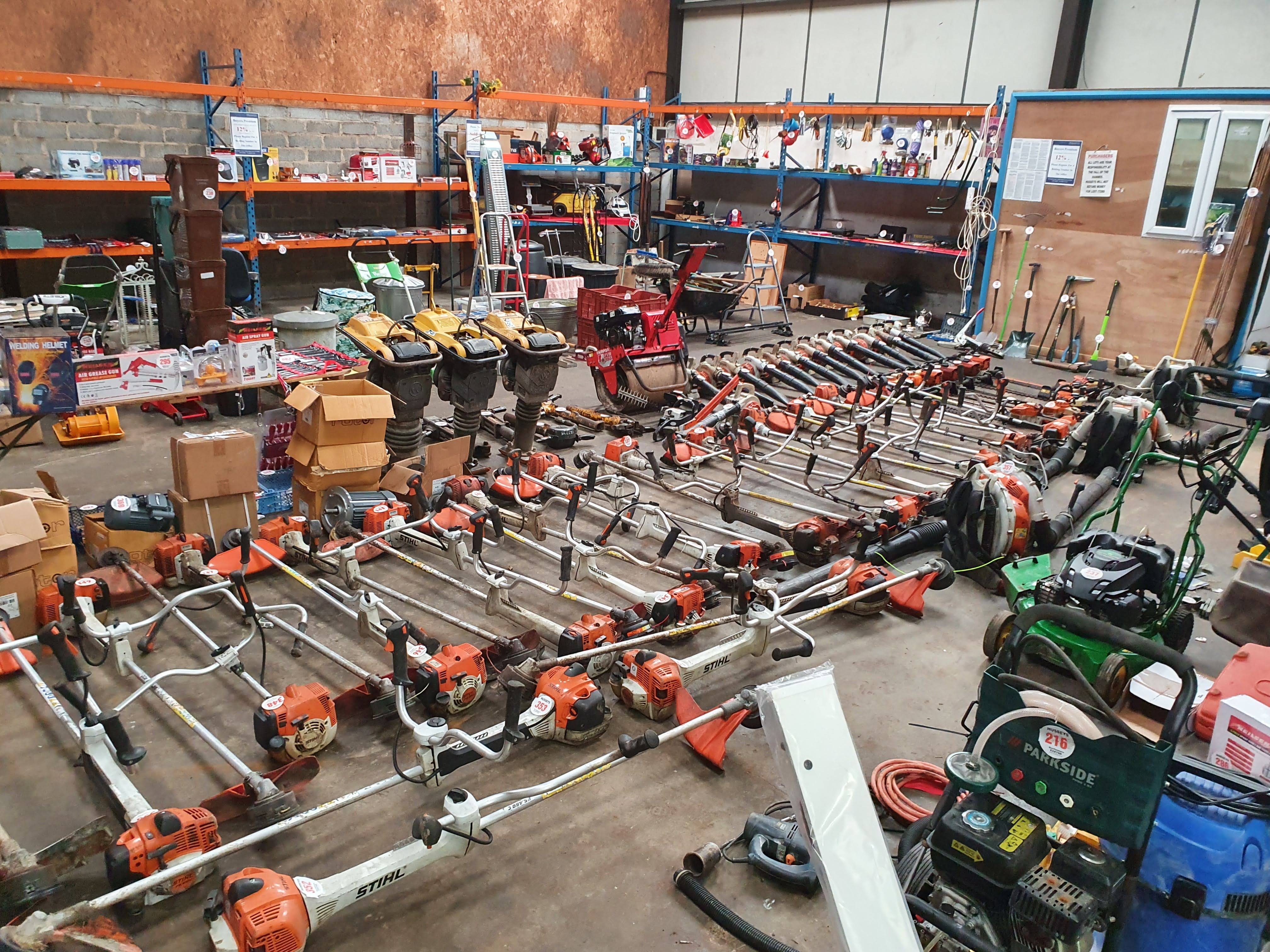 Vehicles:
Further Details Soon...

View these vehicles on i-bidder.com
Offsite Lots:
Further Details Soon...
Filter Search
Cormac Solution Items
GAP Plant Items
Exeter City Council items
Further Entries Invited & Anticipated
All Entries Provisional And Subject To Withdrawal At Any Time.
Unsure how online auctions work? Click here:
---