Auction Details:
Online Only Auction of Contractors Plant, HGV's, Tools, Farm & Groundcare Machinery
---
Update: Husseys Auction Centre is OPEN - but access is RESTRICTED.
In order to control and monitor numbers on site, access will only be permitted to those with confirmed viewing, collection or delivery appointments.
Please call 01392 425481 to make an appointment. If you don't have an appointment you will not be allowed on site.
---
1200+ Lots Expected
View Gallery

Bid Now! - bidspotter.co.uk
or
Bid Now! - i-bidder.com
Expected Entries To Include
Direct From GAP & Local Councils:
2013 John Deere 6330 Tractor c.w Loader 4500hrs, Kubota B1700 Compact tractor c.w Lewis Loader, CAT CB24B Twin Drum Roller 2014, 2 x 2017 Samurai Brushcutter Bank Mowers, 2x Trimax Stealth Batwing Mowers, Tractor Seats,

Diggers & Machinery:
Manitou 634-120 Telehandler 2006, Zetor 70hp 4WD Tractor (96, 2400hrs),CAT CB24B Twin Drum Roller 2014, Kubota 3 Ton Digger c/w 3 Buckets, Hyster 2 Ton Battery Forklift, Fiat Kobelco W190 Loading Shovel, JCB 527-58 Farm Special Telehandler, New Holland Skid Steer Loader, John Deere 3130 Tractor, Massey Ferguson 35 3 Cylinder, Shibaura Compact Tractor c/w Rotavator, Catering Trailer, John Deere Conventional Baler, Single Axle Livestock Trailer, Yamaha Quad,Marshall 4.5 Ton Tipping Trailer c.w Lades, Set Of Fergie T20 Wheels & Tyres, Quicke Loader (Came Off International), 3 Point Linkage Forklift, PTO Saw Bench, 6Ft Granite Roller, Roll Bars For Compact Tractors, Dung Grab, Boss & JC Fastow Welfare Units, Doosan Road Compressor, Tennant Sweeper, 6 Metre Folding Harrows, Great Dane Outfront Mower, Fast Tow Hotbox, 3 x GroundHog Plug & Go Welfare Units, 3x Easycabin Welfare/Site Container (24ftx9ft), 13 Ton Excavator Hammer, Hammer GRP1000 Rotating Grab 2018, Rubble Master Conveyor, John Deere & Honda Ride On Mowers, Outfront Mountfield Mower, Toro Cabbed Triple Mower, Vermeer Stump Grinder, Tracmaster Rotavators, Oil Tank, Hybrid Man Lift, Forklift Tipping Skips, Belle Diesel Site Mixers, Yanmar Diesel Washer Bowser, Diesel Generators,
Also:
Further Details Soon...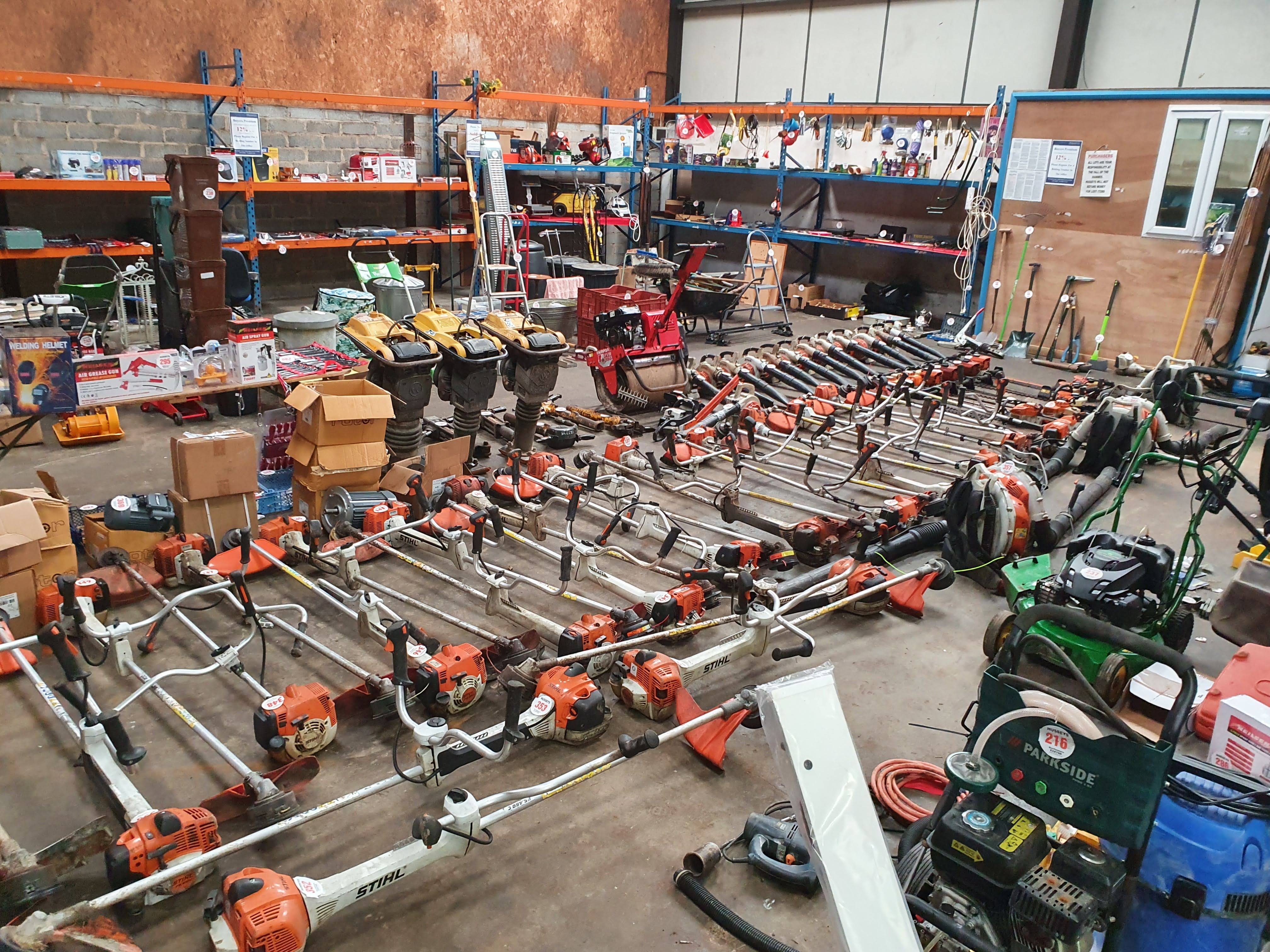 Vehicles:
Direct Cormac:
13/13 Daf Trucks CF - 9186cc 2dr Tipper (White, 318k)
Further Details Soon...
Direct South West Water:
Further Details Soon...
Other Entries:
07/56 Iveco Eurocargo - 3920cc Tipper (Black)
08/58 Ford Transit 100 T350M RWD - 2402cc Cherry Picker (White, 130k)
Further Details Soon...

View these vehicles on i-bidder.com
Offsite Lots:
Further Details Soon...
Filter Search
Cormac Solution Items
GAP Plant Items
Plymouth City Council items
Excavators
Tractors
Generators
Trailers
Garden & Outdoor
Further Entries Invited & Anticipated
All Entries Provisional And Subject To Withdrawal At Any Time.
Unsure how online auctions work? Click here: