July & August 2022 Plant Auction Report
A modest line up of kit for July & August still meeting plenty of interest with several overseas buyers spending heavily on the right thing. Topping the late summer was £14,800 for a problematic JCB Handler that had spent its life in the salt pit of a local council. A straight Case JX1100 Loader Tractor not far behind at £14,400. Diggers rose to £9,300 for a Kubota K008 Micro while a Takeuchi TB125 made £7,500. £6,500 was the price for a trio being a Yanmar B25, an aged Hitachi EX30 & a JCB 8008 Micro. The same good number cropped up again for a Bomag BW138 Twin Drum Roller of 2010. Kubota RTV900 of 2015 sold for £6,000. The pick of the Ride On Mowers topped at £5,600 for a Samurai and Compact Tractors caught several eyes to top at £5,000 twice, firstly for the much admired Ford 1210 with Loader & Backhoe & then for a handier sized Iseki 4451.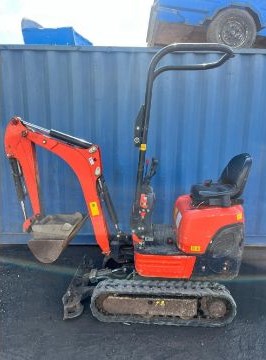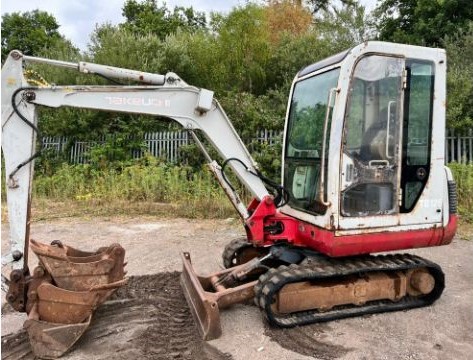 A late summer entry of Quads saw a smart trio of Yamaha Grizzly 350's sell to £3,700, £3.500 & £3,200 looking very well sold. Trailers in more demand than ever with a top of £3,000 being given for a 3.5 Ton 10x5 Ifor Williams with several others even with deck related hiatuses making north of £2,000, with most others making it into four figures. The hot weather has seen a boom in the watersports activity with a Seadoo Jetski making £2,500 & the best of the boats sailing past reserve to £1,100.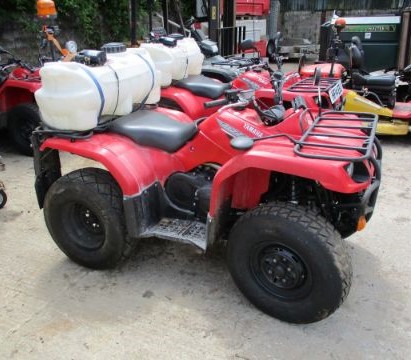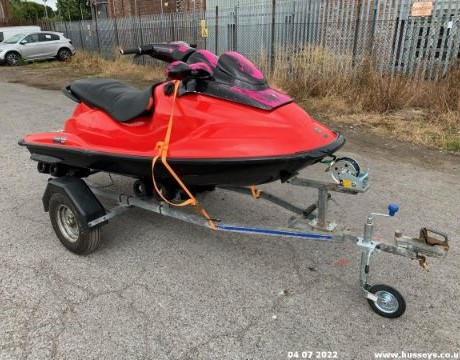 Smaller & medium plant still being highly sought after with Generators up to £1,260, Cylinder Grinders to £1,040, Sandblast Pot to £820, Wacker Plates £600 & Trench Rammers to £185.
A decent entry of accoutrements in the shed with something for everyone saw Disc Cutters to £200, Jonsered Vacuum £230, Snap On Tool Chest to £390, Milwaukee Drills to £125, pair of Dewalt Batteries to £100, while the vendor of a Dart Board hit the bullseye when last minute bids darted in to see him get a big score at £75.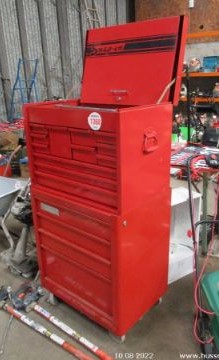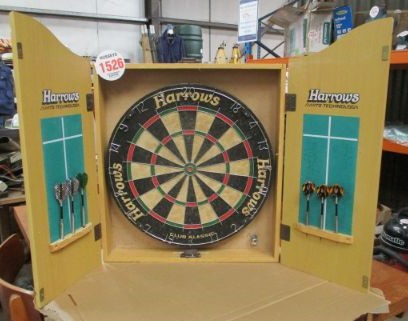 Early entry for the September sale includes a fleet of Hitachi Excavators due to fleet upgrade: Hitachi ZX130LCN 2007, Hitachi ZX130 LCN 2012, Hitachi ZX130 LCN 2013, Hitachi ZX85 USB-5A 2013, CAT 308E 2012, Hitachi ZX27R-3 2013, Hitachi ZX17U-2YLR 2011,
Direct Council Entries: CAT AP500 Paver 2014, CAT AP300 2014, 2014 Kubota L5040 4WD Tractor 640hrs c.w Twose Hedge Trimmer, EZGO Petrol UTV, Ransomes Magna Trailed Gang Mower, Major Swift Trailed Batwing Mower, Stihl Garden Machinery, Strimmers, Backpack & Handheld Blowers, Chainsaws, TS410 Disc Cutters, Etesia Mowers, Wacker Plates & Breakers, Stephill Generator, Belle Petrol Mixer.
Other Vendors: 2016 Polaris Diesel Ranger Crew 6 Seater, Equi Trek Star Treka Horse Trailer 2008, Ford 5000 4WD Tractor, Fordson Dexta 4WD Tractor, Merlo P26.6 Telehandler 2000, Stiga Park Pro16 4WD Ride On Mower, Boss Welfare Unit, 2xStorage Containers, 14ft Ifor Williams Flatbed Trailer, Westwood Garden Tractor, Hyundai 500kg Track Barrow, Thwaites 3 Ton Dumper, John Deere & Hayter 5 Gang Mowers, Ferris Zero Turn Mower.