November 2021 Plant Auction Report
The final sale of 2021 saw bidders from as far afield as Ukraine, Romania, Slovenia & Poland as well as bidders throughout the United Kingdom & Ireland including the loyal local contingent.
Top of the sale was a council entered 62 plate DAF Tipper Truck selling to £22,500 followed on by a 56 plate Fiat Ducato Motorhome non-runner which sold to £18,400 for a deceased estate. An exhibition trailer sold for a Utilities Company sold to £5,800 whilst elsewhere a fully equipped Catering Trailer sold to £4,700. A Bobcat X325 Digger to £5,500 & Terex 6 Ton Swivel Skip Dumper to £4,500 & an SDMO 110KVA Generator to £3,100. Of the tractors this sale a Shire 335 4x4 Compact Tractor made £3,000 whilst a Fordson Power Major sold to £2,900. Frazer 10 Ton Dump Trailer £2,600. Of the ride on mowers an Iseki SXG326 to £2,600 & a Kubota GR1600 to £1,880. Also from the deceased estate a Honda Fourtrax Quad to £2,200, C Force to £2,100 & a Kymco 450 to £1,160. GAP gave us the green light to sell their traffic lights to £2,100, £1,120, £1,100. £1,920 for a council entered 14ft Ifor Williams Twin Axle Trailer whilst in the plant trailers a Brian James made £1,720 & Ifor Williams to £1,340. Council entered pair of Kawasaki 550 Mules to £1,420 & £1,300.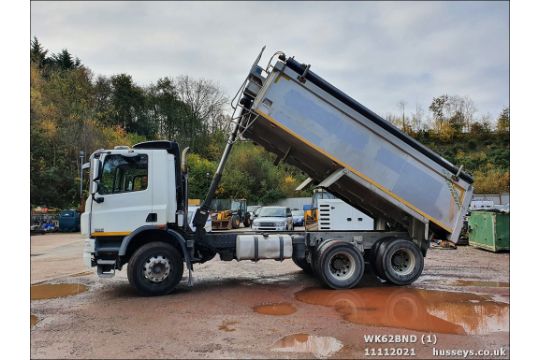 The team at Husseys would like to take this opportunity to wish all customers old & new the compliments of the season & look forward to welcoming you back in the new year with the conclusion of the December sale on Wednesday 5th January.
Entries to date:
Direct from Gap: Trailers, Traffic Lights, Ladders & Staging Boards, Wacker Plates, Breakers, Hilti Power Tools, CAT 4 & Gennys, Water Bowsers, Herras Panels, Barriers etc. Other entries include Terex 2006 Compact Telehandler, Allis Chalmers Tractor, Case Model C Tractor, Takeuchi TB025 Digger, Equi Trek Spake Trek Horse Trailer, Massey 550 Tractor c/w Loader, 18ft Ifor Williams Dropside Trailer, Farr 400 UTV, Kawasaki Mule, Yamaha Grizzly Quad, International Harvester Tractor.