September 2021 Plant Auction Report
Plenty of enthusiastic bidding for the September Plant Sale. Topping the sale was a Council entered Hako Citymaster 1600 Sweeper selling to £11,000. A strong entry of tractors was topped by a Ford 8340 at £9,100 followed by a 3000 to £4,600, whilst a Massey Ferguson Industrial made £3,000. Meanwhile their smaller companions met strong demand with a Yanmar EF235 to £3,700 & an Iseki TX1210 making £2,000. JCB 8032 ZTS Excavator on route to Bulgaria for £8,500. A clean pair of John Deere 855D Gators proved popular with bidding to £7,500 & £7,100. Elsewhere meeting fierce bidding was a Case 1830 Skid Steer to £5,100, an EFCO Turaeg 92 Evo 4WD Brushcutter to £4,200 & a Curtain Side Trailer more than doubling reserve to £3,700 & a JLE Lifter following suit to £3,600. Trailers topped at £1,660 for a 14ft flatbed complete with winch, whilst Twin Axle Plant Trailers topped at £1,220 for an Ifor Williams followed by £1,000 for Indespension. Generators popular again with a Gen Set Welder Generator at £1,000 & a Stephill Generator to £980. Second of the Council entries a Nilfisk Precinct Sweeper finished at £980. Top of the smaller lots was a Crimper to £300 surpassing the vendors' expectations.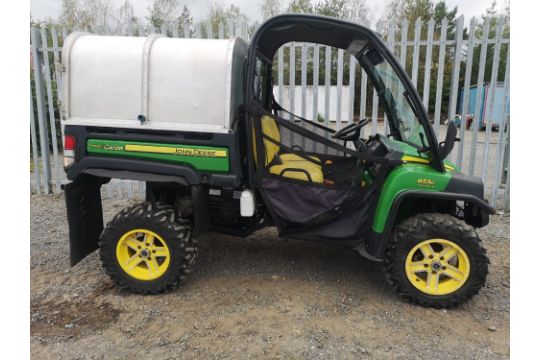 Already in for the October Plant Sale include council entered JCB Telehandler, Kubota Mower & Flail Mower. Also a collection of new underwater camera equipment.
Further entries invited please ring the office for more information.