Auction Details: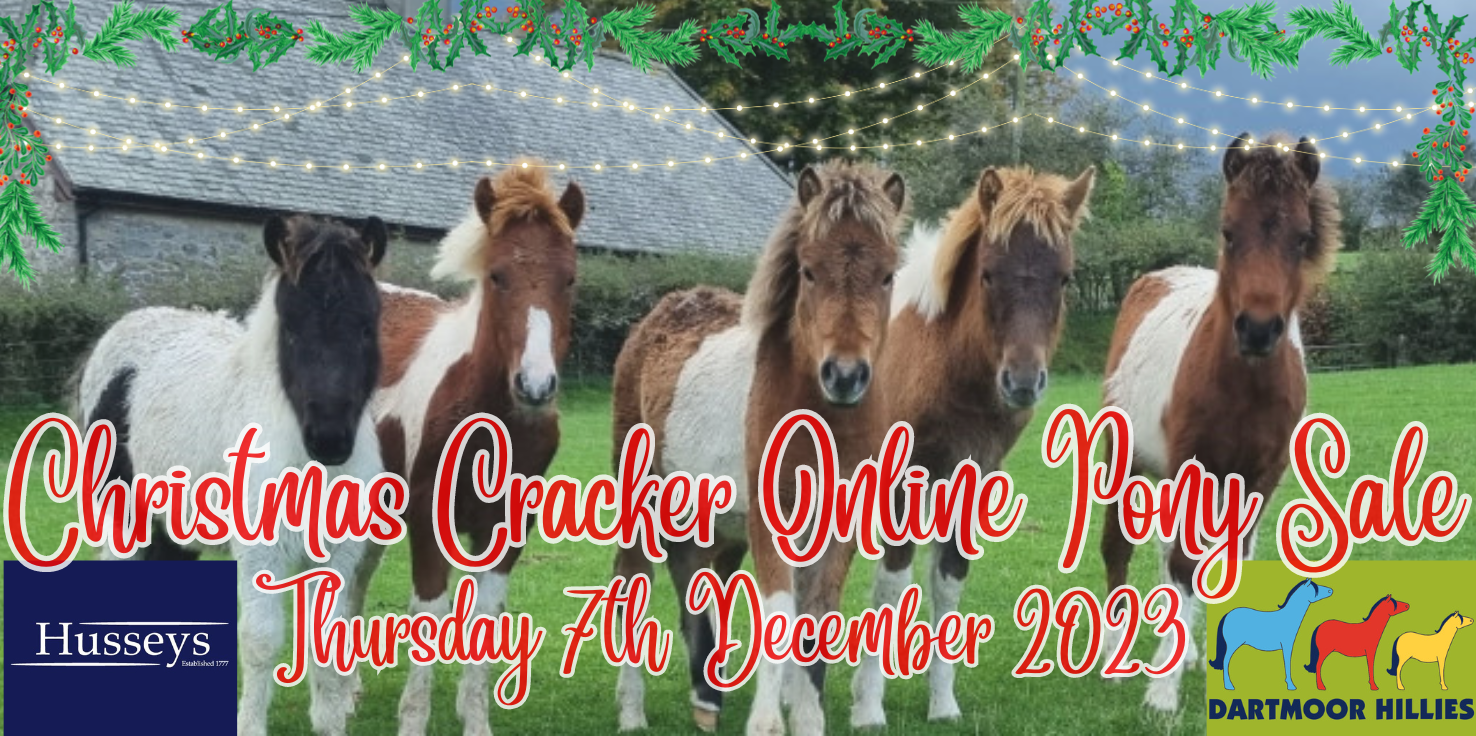 Online auction of approx 120+ Dartmoor Hill Ponies, in association with 'Friends of the Dartmoor Hill Pony'. All will be presented microchipped and passported ready for their new homes. A mixture of ages, sizes & colours both handled & unhandled.
Entries to date from the following herds: Aish Tor, Barramoor, Blackator, Chinkwell, Corndon, Fernworthy, Godsworthy, Great Dunstone, Greenwell, Leigh Tor, Merribridge, Middle Lake, Runnage, Shapley, Vixen & Waytown.
Location of ponies will be stated on each lot for, please note these may differ from viewing to collection. Collections/deliveries to be arranged via liaison with the Friends of the Dartmoor Hill Pony.
Viewing of all lots by arrangement with the auctioneers & the Friends of the Dartmoor Hill Pony. Please call 01392 425481 to arrange.
Bidding will commence from 9am Thursday 30th November & closes Thursday 7th December from 11am.
You must be registered in order to bid, please see the conditions below.

VERY IMPORTANT!!!!
**** All Lots SOLD AS SEEN – No Warranties Whatsoever ****
*** Prior Viewing Is Very Strongly Advised. *** Purchasers Decline This Opportunity At Their Own Risk.
This Auction Sale Is Governed By Our Sale Conditions.
Purchaser Conditions applicable to this Horse & Pony Auction:
All lots are sold as seen with no warranty given or implied.
Buyer's Premium will be charged at 10% plus VAT.
All lots will be microchipped & issued with a passport prior to the conclusion of the auction. The passport will need to be returned to the appropriate Passport Issuing Authority with the payment required by them to change into the new owners name within 30 days of the end of the auction. This is the sole responsibility of the purchaser & is not covered by the DHPA, FDHP or Husseys Auctioneers.
The opening bid is £50.
The ponies will be sold in pounds not guineas.
Vendors may be VAT registered this will be stated on the catalogue and attract the additional 20% on the hammer price.
The location of each pony for viewing will be stated on each lot, the auctioneers advise purchasers to view lots prior to bidding. Please ring the auctioneers office on 01392 425481 to arrange this. Please note the address for collection after the auction may differ from that of viewing.
There will be no come back on any lots.
Once bids are placed they are unable to be retracted.
The purchaser is responsible for transport costs and arrangements. Collections/delivieries to be arranged via liason with the Friends of the Dartmoor Hill Pony.
As in the last two years FDHP got all ponies to their new homes very efficiently, we will endeavour to have the same system in place this year.
The aim is to have the majority of ponies at one location point for collection where possible.
The exception to this will be lots 1 - 7 which are to be collected direct from the vendor's & lots 166 & 167 which are to be collected direct from the vendor in January 2024 once weaned.
FDHP will have transport routes, please contact them at charlotte@dartmoorhillpony.com with your location for a quote for transport. Please note this delivery service will not cover lots 1 - 7 unless pre-arranged & confirmed in writing with FDHP. The service is not available at all for lots 166 & 167 as they are to be collected at a later date.
Payment is to be made in full to the auctioneers by 12 noon on Friday 8th December, no exceptions or excuses - you bid to buy.
A deposit is required of £100 upon registration which will be deducted off the final spend total with any difference refunded the following week as of Monday 11th December to Friday 15th December. Please note this is not taken from your card when you register with i-bidder, you will have to pay us separately. (Phone us & use a debit card or Bank Transfer.

NO credit cards

) Bank details for transfer: Sort 402030, Account 71578480. HSBC. Husseys Auction Clients Account
The Auctioneers will be taking registrations from Wednesday 22nd November. Registration will close 4pm on Wednesday 6th December.

Late registrations will not be accepted

.
Your deposit will be refunded if you do not make a purchase. Please allow one week for this to be processed. If you pay by bank transfer we will require your bank details to refund the deposit. Card payments will be refunded on the same card.
For welfare reasons we will need to know where the animal will be kept and details of your vet. Bidding approval will be withheld until we have your deposit and the above information.
Bidding will commence from 9am Thursday 30th November & closes Thursday 7th December from 11am.
All ponies must be collected by 3pm on Sunday 10th December. If this isn't possible please speak to The friends of the Dartmoor hill pony or the auctioneers.
Any lot uncollected by the appointed time will be subject to a £10.00 per day livery fee (as of Monday 11th December).
The majority of the entries will be unhandled Dartmoor hill pony foals direct off the commons of Dartmoor.
The purchaser will take all lots purchased with all their faults no warranty or guarantee is given whatsoever.
The auctioneers and vendors will describe the lots to the best of their ability and will not be held accountable for any error of description.
No compensation for misdescription will be entertained.
UK Bidders Only.
You Will Be Required To Accept Our Terms & Conditions Before Bidding.
All items subject to VAT unless stated otherwise.

Bidding to commence from 9am Thursday 30th November & closes from 11am Thursday 7th December

Viewing Times: TBA
Viewing by strict appointment only - Please contact 01392 425481 to arrange
Bidding closes from 11am Thursday 7th December
There is a 1 minute stagger between the lots ending and there must be a 10 minute clear gap between the last bid and the lot ending time. (If a bid is made in the last 10 minutes of a lot, the end time will extend by a further 10 minutes.)
______________________________________________________________________________
Buyers Premium: 12% (10% plus VAT)
VAT: Please be aware that some lots (usually lots not subject to VAT) are sold as being part of the 'Auctioneers Margin Scheme'.
In this circumstance it should be noted that the VAT included within the Premium and any other fees is not recoverable as input tax.

---
Link to Last Year's Sale Report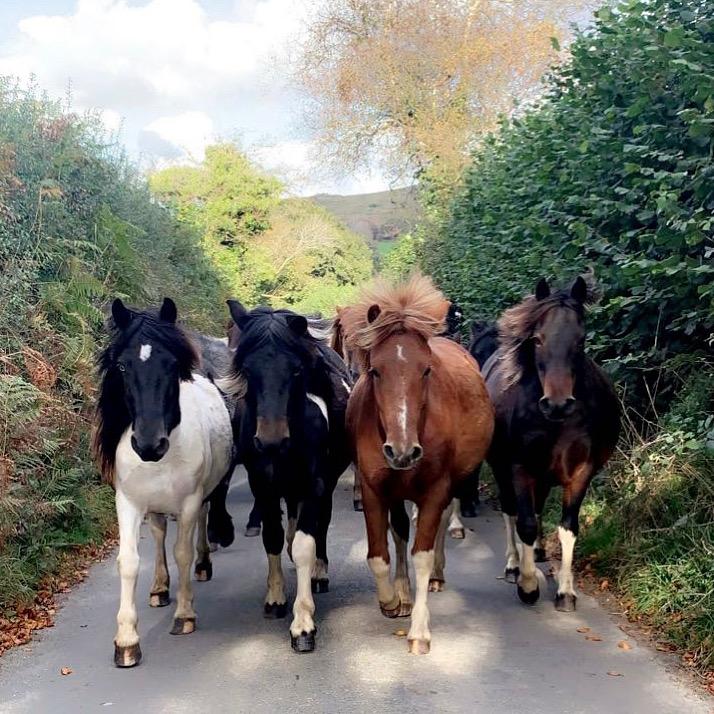 ---